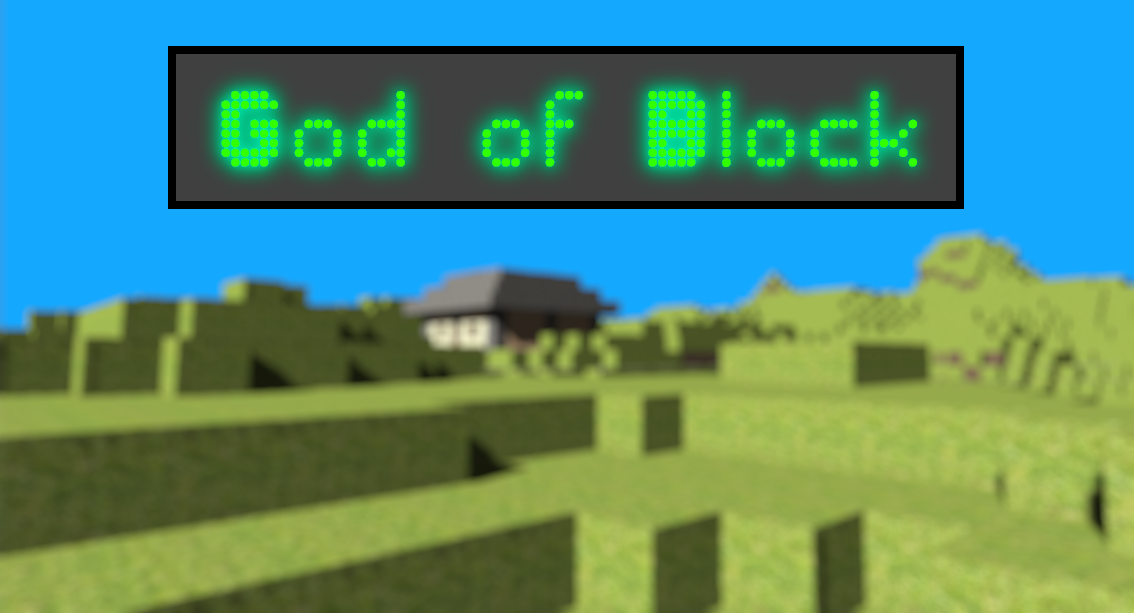 God of Block
A downloadable game for Windows, macOS, and Linux
English:
God of Block is a simple Voxel-Game.
At the moment its in early access, so don't expect too much and have fun with the stuff it has to offer:
- Multiple worlds
- Different bioms
- Simple crafting-system
- 3D-Items
Tip for the start: You need 2 stones to make an Ashlar. You can find Stone piles in mountain biomes.

(Sorry for the bad english :D )
Deutsch:
God of Block ist ein einfaches Voxel-Game.
Es ist momentan noch in der frühen Entwicklungsphase, also erwartet nicht zu viel und habt Spaß an dem, was das Spiel bis jetzt bietet:
- Mehrere Welten
- Unterschiedliche Biome
- Einfaches Crafting-System
- 3D-Items
Tipp für den Anfang: Du benötigst 2 Steine um dir einen Werkstein herzustellen. Steinhaufen findest du in Berg-Biomen.
Install instructions
English:
1. Put all Files in the same Folder.
2. Double click the executeable File.
Deutsch:
1. Füge alle Dateien in den selben Ordner.
2. Mache einen Doppelklick auf die Ausführbare Datei.
Download